Sage Pro ERP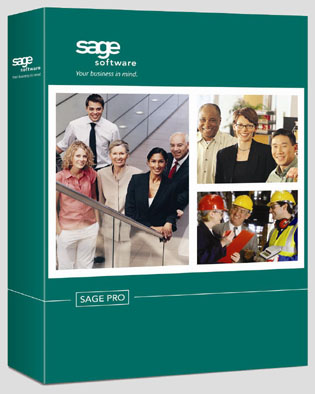 Freedom to Choose
With Sage Pro ERP you can create a system that is exactly right for your company. Sage's product line provides an advanced set of applications that are seamlessly integrated and designed to grow your business. What's more, Sage's products are designed to run on today's leading platforms and offer unmatched investment protection.
Ready to Use, Easy to Adapt
Sage Pro ERP is a robust accounting and manufacturing solution designed to meet the the changing needs of your company. From desktop personalization and user-specific customization, to complete source code modification, Sage Pro ERP adapts to the way you do business.
Sage Pro ERP offers a full range of features and benefits and is available in two versions to help you better manage your business. Sage Pro ERP comes with full source code and can be uniquely modified to maximize your business processes. Sage Pro's Small Business Edition is ideal for the smaller client who may need to option of upgrading to Enterprise Edition over time.